Book Title:

Action Research Handbook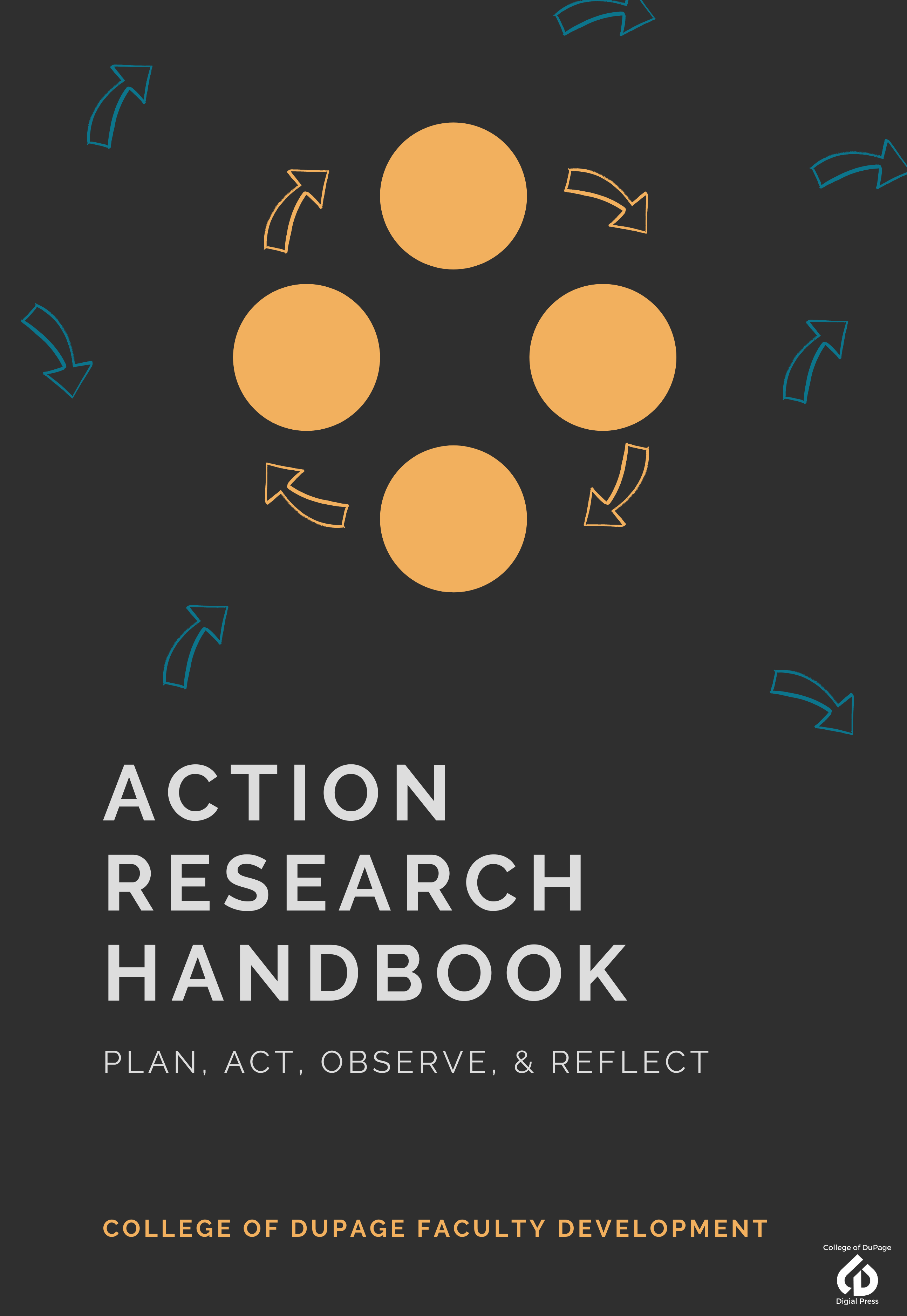 License:
Creative Commons Attribution NonCommercial ShareAlike
Book Information
Book Description
In the classroom, action research is inquiry or research designed and conducted by instructors with the goal of examining teaching and learning in their own classrooms and improving their individual practice. Action research generally addresses a specific or immediate problem and supports the reflective process of progressive problem-solving.
This handbook is used as part of the COD Faculty Professional Development program's Reading Seminar and Action Research Course and provides an introduction to applying readings in higher education to individual classroom teaching practices.
License
Action Research Handbook by Jennifer Kelley is licensed under a Creative Commons Attribution-NonCommercial-ShareAlike 4.0 International License, except where otherwise noted.
Subject
Research methods: general