Book Title:

The Eastern World: Daily Readings on Geography

Subtitle: Fall 2023 - Click or simply scroll down to read.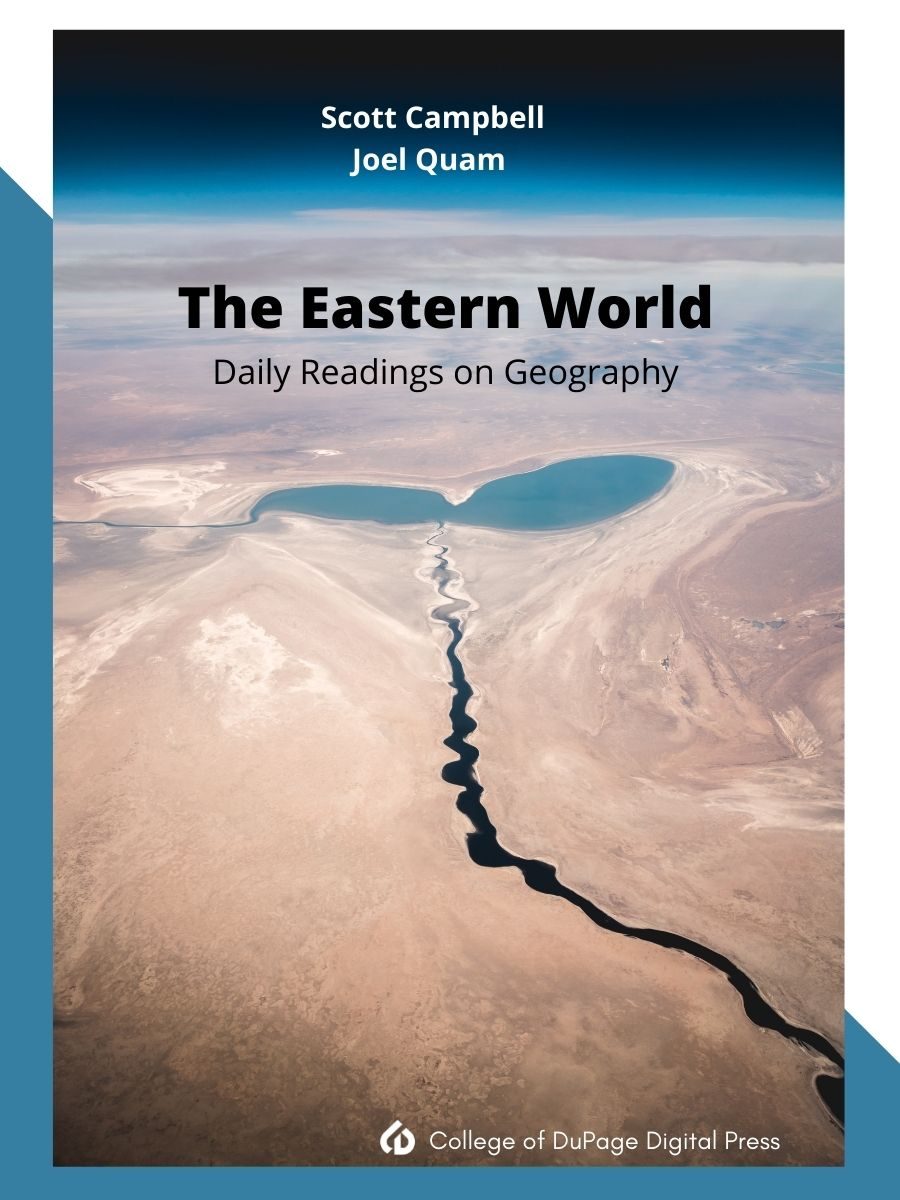 Book Description: In essay format, this textbook considers examples of various sub-categories of Geography in combination with six regions of the Eastern World. To utilize this compelling format, click on READ BOOK or simply scroll down.
License:
Creative Commons Attribution NonCommercial ShareAlike